Blog Post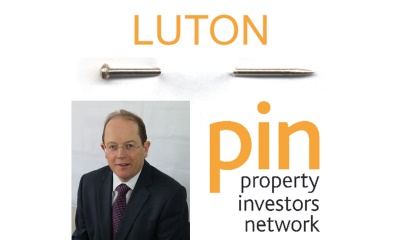 Further reading
EIG feature in Martin Roberts new book 'The Property Auction Guide'
Property Investor Network (PIN) Luton
23 May 2017, 6-9pm
Hampton by Hilton, 42-50 Kimpton Road, Luton
How to buy at auction, and why now is a good time to do so
Join this month's PIN event which will be focusing on auctions with a presentation from David Sandeman, Managing Director at Essential Information Group (EIG).
David will be covering how to buy at auction, and why now is a good time to do so. This is a great strategy to find some bargain priced property but you have to know what you are doing. Many amateurs end up paying too much at auctions or even worse buying property that is in an auction because no one else wants it.
At this PIN evening seminar you will learn how to avoid the classic mistakes which will save you a fortune when buying at auction.
Your chance to learn from the expert
David's fast moving and entertaining presentation will cover the following:
Size and scope of the market
How to source the properties
What to look out for
Due diligence required
How to spot a bargain
Buying prior to auction
Bidding in the room
Unsold and withdrawn lots
Do's and don'ts
Examples of auction deals that have gone wrong!
Examples of deals that have made a lot of money
Questions

This is going to be a very informative seminar, so book your place here: https://www.pinmeeting.co.uk/luton/
Want to see what is coming up for sale in your area or what price properties have sold for?
Get access to industry knowledge with full visibility of what is coming up for sale and what similar properties have sold for.
Try it for free, call us now to experience your no obligation trial: 01737 226150