Blog Post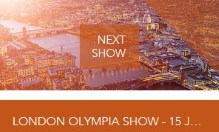 Further reading
What type of property is suitable for sale at auction?
EIG will be at the National Landlord Investment Show
15 June 2017 - Olympia, London
The UK's leading property investment exhibition
EIG will be at the show helping visitors looking for advice on the property investment opportunities available at auction, giving tips on what to look out for and explaining what the guide price really means. The team are looking forward to meeting new members, catch up with established users and sharing our industry knowledge with visitors looking to buy at auction.
The show is a great place to learn from the experts and get industry knowledge with a full schedule of free seminar events available to attend. The show provides a platform for current and prospective landlords to keep up to date with industry developments to ensure they maximise their property investments.
Pre-register for fast track free entry here:
https://www.landlordinvestmentshow.co.uk/london-olympia
You can visit the National Landlord Investment Show at any of the UK property hotspots to learn about the local property market and meet local suppliers and business partners in the areas where you're planning to invest. With experts and service providers possessing an in-depth knowledge of each property hotspot, the Landlord Investment Show is the leading choice for the buy-to-let industry around the UK.
Are you looking to Buy at Auction?
Do you know:
Which property to buy next?
Which Auction house is selling it?
Has it been to auction before?
If similar properties have sold?
Is the guide price accurate?
Because we do, and you could too...
Would you like to know how EIG can help you?
Arrange a free demonstration of the benefits to you, call us on: 01737 226150