Industry News
EIG wins Award for Supplier of the Year: Technology
Publish Date: 31 October 2017
By Beth Fox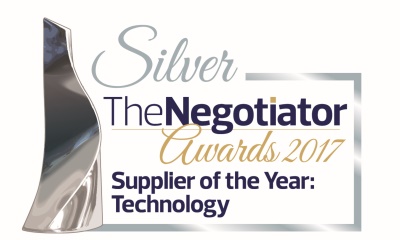 Further reading
EIG October 2017 Newsletter - Essential Auction News   
EIG wins again at Negotiator Awards 2017!
Grand Ballroom, Hilton Park Lane, London
31st October 2017
The Awards Night
Over 750 guests gathered to celebrate the very best residential property companies in the United Kingdom at The Negotiator Awards to celebrate the very best residential property companies in the United Kingdom.
With guests from east to west, north to south, the Grand Ballroom at The Hilton on Park Lane, London, was the perfect venue for the 10th year, generously sponsored by Spark and supported by Agency Express, The Deposit Protection Service (DPS), GCB Property & Financial Recruitment, Global4Communications, Good2rent, HomeLet, JET by Reapit, Oracle Group, PropertyBOX, SDL Auctions, Together and Yomdel.
The awards host this year was Jimmy Carr, one of the UK's leading entertainers, who didn't disappoint those looking for fun, laughter and outstandingly clever repartee, throughout the evening. After a very bubbly and excited reception and a splendid dinner, 31 Negotiator Awards were presented in great style.
EIG Award Win
EIG Managing Director, David Sandeman commented:
I am honoured and humbled to recieve this award especially given the quality and number of other entrants. It serves to spur the team on to further achievements.
The EIG team were there to celebrate their achievement as winners for the second year in a row.
David Leary, IT Director at EIG said,
The category was hotly contested with many more entrants than last year so I was surprised and very happy to win Silver.

SUPPLIER OF THE YEAR- TECHNOLOGY
Sponsored by TheNegotiatorJobs.co.uk, and presented by the Partner Network Director of Move With Us, Simon King.
The judges said: "With a slick marketing revamp, this company continues to innovate even where they dominate, maintaining investment and development in their products and their staff."
GOLD: Reapit
SILVER: Essential Information Group
BRONZE: Yomdel

David Sandeman took to the stage yet again when he was surprised to be called upon to present: PROPERTY MANAGEMENT COMPANY OF THE YEAR
Presented by Managing Director of the Essential Information Group, David Sandeman to the winners:
GOLD: Firstport
SILVER: Rendall & Ritter
BRONZE: Encore Estate Management
The Negotiator Awards is not like many other events, this is The Property Party of the Year!
Sometimes exciting, with dancers and, sometimes noisy with trumpets and whistles, sometimes beating the drums… this year it was daaaaark, creeeeeepy and scaaaary as Halloween came to The Hilton in great style, with the one and only (reincarnated) Michael Jackson Thriller show!
Generous guests raised funds for our supported charity, Crisis, through generous donations, a raffle and a totally spinning Charity Casino. Once again, said our guests, it was truly a night to remember.