Industry News
In the News - Receivers opt for 'Online Auction' method to offer 3 acre development site
Publish Date: 16 March 2018
By Beth Fox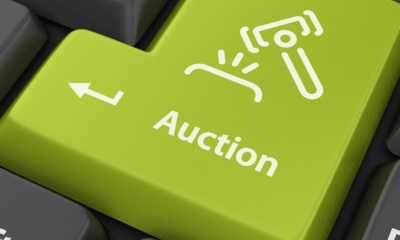 Further reading
EIG Newsletter February 2018 - Latest property auction results now available
Property Week News
(extract)
A large development site in Bradford is being offered by Lambert Smith and Hampton (LSH) at its next online auction.
The freehold plot of vacant land in West Yorkshire spans 3.04 acres and is listed with a £950,000 guide price. It is being offered at the auction by receivers.
The plot has planning permision for four student accomodation blockswith a total of 580 units.
What was key for this site, was that the online (auction) option was a lot more attractive to the receiver, we thought we could give it more traction with a single asset sale.
Simon Bailey, Director and Auctioneer at LSH
Bailey said that because of the flexibility of the online model, LSH could offer the lot within 24 hours instead of "waiting 6 weeks" for the next ballroom sale.
Article excerp from Property Week 16th March 2018 edition.