Industry News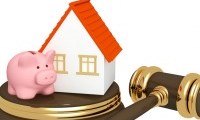 Further reading
May 2016 EIG Newsletter - Latest property auction results now available
July 2016 EIG Newsletter - Latest property auction results now available
The number of homes coming under the hammer fell in June, according to research from the Essential Information Group (EIG)
18 July 2016 - mortgatesolutions.co.uk
The figures show the number of residential properties offered at auction fell by 6.6% in June, when compared with the previous year, while lots sold tumbled by 8.8%. Values also took a hit and the amount raised from sales was down by 16.3%.
The downturn, said David Sandeman, managing director at EIG, may be a hangover from the strong performance of the auction market in the run-up to the EU referendum when properties were pushed through ahead of the vote. This surge in pre-referendum activity meant that despite June's subdued figures, the overall figures for Q2 were strong.
During the second quarter, an additional 254 lots were offered compared to the same period last year, representing a rise of 3.8%. The number of lots sold in Q2 also increased, rising 1.9% to a total of 5,129, generating a total of £785.8m, up 4% of the previous year.
"What was interesting was that May's figures were huge, but June's figures were down, and when you average it out is was about even," said Sandeman. "It was as if people had put stuff in the market in case Brexit went the way it did, or they weren't sure. I think people were sitting on the fence in June."
Looking ahead he added: "Certainly the numbers for the July sales seem reasonably healthy, but I think we have got to let things settle down. We have now got a new government, at last, and September, I think, will be the telling one."
Read the full article:
http://www.mortgagesolutions.co.uk/specialist-lending/2016/07/18/june-sees-subdued-property-auction-sales/
(Source - mortgagesolutions.co.uk)