Industry News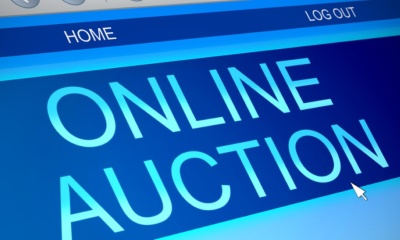 Further reading
EIG Newsletter April 2018 - Essential Auction News
Landmark day for online-only property auctions as Allsop enters the arena
Record price also achieved!
April 30, 2018 | Rosalind Renshaw

A landmark day in online property auctions has been heralded, after the UK's largest auction house entered the market. Allsop held its first online-only auction last Thursday, selling six out of seven lots.
The sale was held only online, with no physical presence whatsoever, and was 'white-labelled' through the Essential Information Group platform.
One of the Allsop lots went for over double the guide price, with 25 bidders placing over 200 bids.
Altogether, five different businesses used the platform that day.
One was Countrywide brand Lambert Smith Hampton, which sold a two-acre development site for £5.2m – thought to be the highest price ever achieved for an online property auction.
David Sandeman, managing director of the Essential Information Group, said while the price was high, he thought it could have been a bargain: "The site has planning permission for 350 flats, so the cost of the land per unit works out to just £15,000. I have not been able to find a higher price sold through an online property auction, so this does seem to set a record."
Other lots were entered in the sale by fast-expanding property group SDL – which has recently acquired auction houses Graham Penny and Bigwood – plus Auction House London, and Belfast firm BRG Gibson.
Sandeman said that online auctions are being increasingly embraced by estate agents, including those using the 'modern method of auction' offered, for example, by IAM Sold.
He said: "Because these are conditional sales, some traditionalists do not regard these as 'proper' auctions where the sale takes place at the fall of the gavel." He said that he disagreed with this view, saying that this kind of sale – allowing buyers time to organise their finances – "has legs".
Sandeman said that EIG's platform allows selling time to be extended if a literally last-minute bid comes in: "If someone bids in the final minute of the sale, the auction is automatically extended for a further minute. Only when there has been a 60-second silence, is the sale concluded.
"He said that online-only auctions look like the future, and he expects them to overtake 'ballroom' auctions within the next two or three years. Advantages, he said, are that the vendor can choose the date and time of the sale – they do not have to enter their lot into the next calendar sale of the auction house; there are no costs as to room hire or printing a catalogue; and if a property does not sell at one online property auction, the guide price can simply be reduced and the property re-entered at a new price.
Just 12 out of 22 lots offered last Thursday sold on the day, but Sandeman expects that all will make a re-appearance at future online sales. "The percentage of lots sold looks negative, but these are properties which will eventually find their value."
He said a further advantage is that at an online-only auction, bidding can be prolonged: it does not have to snap through quickly because the physical auctioneer has a large number of lots to get through.
Sandeman told EYE that a number of major players are coming on board, in terms of online-only property auction sales.
His firm, which tracks every property auction in the UK, expects to be producing specific data on online-only property auctions very shortly.
(article from Property Industry eye)