Blog Post
EIG welcome tips on key aspects of Property Auctions
Publish Date: 04 January 2018
By Beth Fox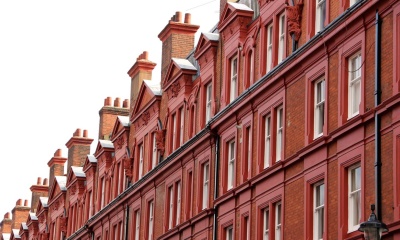 Further reading
5 Success Strategies for making money when buying property at auction
A welcome introduction from EIG Managing Director - David Sandeman
Getting started with EIG
Firstly, thank you for taking the time and trouble to read this. I am sure you will find it useful and that it will enhance your value in using the EIG site and give you a better understanding and view of the property auction market.

Warm regards, David Sandeman
If you are looking to buy there are several considerations to take into account that are specific to property auctions that I go through below:
Key differences between Auctioneers and Estate Agents
Auctioneers quote a 'Guide Price', whereas estate agents generally quote an asking price, (and an offer at that level would generally be accepted), auctioneers quote a 'Guide Price'. Despite using the word 'Price' it is only an indication as to where the reserve is currently set and not necessarily what the auctioneer expects to sell the property for, so you cannot, and must not rely on it as the final sale price.
Estate agents quote an asking price, a price at which the vendor would generally be prepared to sell. Auctioneers quote a guide price which is only an indication as to where the reserve is set not a reflection as to what it will necessarily sell for (visit guide prices explained).
The vast majority of estate agent stock is modernised and vacant whereas the vast majority of auctioneer stock is unmodernised with 25% being tenanted.
Estate agents offer property within a very tight radius of their office (just a few miles) whereas auctioneers work over a much wider geographical area. Several London auctioneers cover the whole country. This means that you can't rely on just following your local auctioneer to monitor your local market.Estate agency stock is often on the market for some while, whereas the period between catalogue release and auction day can be as short as two weeks, depending on the auctioneer. This means it is essential that you know about properties that are coming to auction the moment they are released, in order to maximise the time you have to view and do your due diligence.
Differences in the buying process
With estate agents - You make an offer, have it accepted, do your due diligence, then exchange.
With auctioneers - You view the property, do your due diligence, bid, and if you are the highest bidder at or above reserve, you exchange contracts on the fall of the gavel.
How do you estimate the likely sale price?
Given that the Guide Price is only an indication as to where the reserve is set and not the final sale price your best option is to investigate what similar properties have sold for in the past and our database of over 800,000 past lots is a great place to start.
Search options
You can search by property type, location and price range to find properties that match your criteria to see what they sell for at auction.
In addition, it will show you unsold lots, and in most cases what the approximate reserve was, again helping your research. You will also have access to the catalogue entry, giving detailed information on the lot.
Why can't I just use the house prices database that I find on the portals?
There are three reasons why this will be of limited use to you:
1. Land Registry do not identify whether a property was sold by auction or not. It is important to know this because as a generalisation lots sold by auctioneers will be unmodernised and estate agents generally sell modernised property, with a consequent price differential that you need to be aware of.
2. Less than 50% of all auction sales are recorded at Land Registry.
3. Only the address and a very basic 'property type' is given making meaningful comparable difficult to deduce from the data presented by Land Registry results.
Our site is the only one available for auction comparables.
EIG are the only site that has information on every property coming to auction. None of the portals have all the lots so if you rely on them you will be missing out on lots in your area.
Set up your Elerts
Finally, and perhaps most importantly you can set up multiple 'auction Elerts' where you set out the criteria of the lots you are looking for, and the moment a potential match is entered into our database you are notified by email. In addition, as soon as it has been offered we advise you whether it sold, and if so for how much, and if it didn't sell what the 'available at' price is.
This means that for very little effort nothing will come to auction without you knowing about it, and you will see the results of all lots, sold or unsold, that match your criteria.
If you would like further tips on how to maximise your usage of the EIG site please get do get in touch with your personal account manger as they will always be happy to help, or call us on 01737 226150.