Blog Post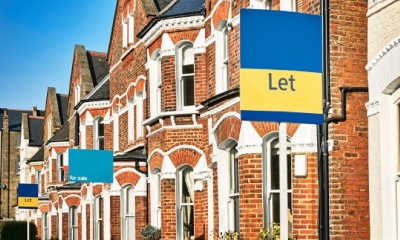 Further reading
Do you get a 'bargain' buying property at auctions?
EIG feature in Martin Roberts new book 'The Property Auction Guide'
Understanding tenancies when buying a tenanted property at auction
With a rising number of tenanted properties going to auction it is crucial to understand the different types of tenancy agreements and how they could impact on the property you wish to bid for.
A Guide to Tenancy types:
Firstly, there are differences between assured tenancy agreements made in England and Wales compared to those in Scotland, here we look at tenancies for England and Wales. The most common tenancy is the Assured Shorthold Tenancy, commonly known as an AST.
Assured Shorthold Tenancy Agreement (ASTs)
A tenancy agreement made on or after 28th February 1997 is generally an assured shorthold agreement unless the tenancy agreement states otherwise. It can be used for houses and flats i.e. self-contained units. It can also be used where a house or flat is rented as a whole to a group such as groups of students, young professionals etc.
If you are renting out individual rooms then normally the AST Agreement (Room Only) is the appropriate form. The tenancy created by this agreement is an assured shorthold tenancy within the Housing Act 1988. Any deposit paid must be protected under one of the Government approved tenancy deposit schemes. At the end of the fixed term the tenancy automatically runs on unless you take steps to end it.
A tenancy can be an AST if all of the following are applicable:
• The property is let by a private landlord or housing association
• The tenancy started on or after 15 January 1989
• The property is the tenants' main accommodation
Under an assured shorthold tenancy agreement, the landlord has the right to regain possession of their property at any time after the fixed term of the tenancy agreement has ended, subject to serving the relevant notice on the tenant. AST agreements that don't have fixed terms are known as 'periodic tenancies'. In these circumstances, landlords are able to give their tenants notice that they are terminating the tenancy at any time during a periodic tenancy. Where an AST has come to the end of its period, it automatically reverts to a periodic tenancy on the same terms.
Assured Tenancies
A tenancy agreement made between 15th January 1989 - 27th February 1997 is likely to be an assured tenancy. This type of agreement gives tenants increased protection from eviction as landlords must wait for the fixed period to elapse before giving notice.
Most assured tenancy agreements were issued by Housing Associations or Housing Trusts and enable tenants to live in a property for a fixed term as long as they don't break the terms of their tenancy agreement. An assured tenant has long-term tenancy rights giving them the security of knowing they may not be evicted without reasonable grounds.
An assured tenant may have a periodic tenancy agreement that rolls on a week-to-week or month-to-month basis, or it could be a fixed-term tenancy for a set period such as 12 or 18 months. When the fixed term expires, it can continue as a periodic tenancy unless the tenant signs up for a new fixed term.
Regulated Tenancies
Before 15th January 1989, most tenancy agreements were known as 'regulated tenancies' as they are regulated by the Rent Act, which has its own requirements regarding the rights and obligations of tenants and landlords though since January 1989, they are only used in limited circumstances.
Typically, due to the fact that from 1988 most tenancies were AST's, the tenants who have the benefit of a regulated tenancy are older and will be paying a rent far below what the property might achieve under an AST. The rent is set by the local authority rent officer, and can only be reviewed every two years as a minimum. In addition, you cannot generally serve notice for the tenant to vacate, and that will only happen if they die (and in some instances if their children or children are living there they can take over the tenancy) or if they leave of their own accord. The latter can be encouraged by the landlord with the payment of a fee or provision of alternative accommodation, or a mixture of both, though it is entirely voluntary on the tenant's part and the landlord must be careful not to be seen to be trying unlawfully to get the tenant to leave.
The result of these onerous terms is that the value of a property that has a regulated tenant is less than the value vacant, (perhaps 25%) and the level of the discount to value will be dependent on various factors such as location, condition of property, age of tenant, whether children live there as well, and the rental charged.
The reason for buying them is that they will become vacant at some stage and at that point not only can the discounted value be realised but also the uplift in the vacant value since acquisition.
Beware!
If a property has a regulated tenancy in place they come with very stringent rights so it is advisable to fully understand the implications before bidding on the property.
Want to see what is coming up for sale in your area or what price properties have sold for?
You need access to www.eigpropertyauctions.co.uk, the only site with information on virtually every lot coming to auction. Get access to industry knowledge with full visibility of what is coming up for sale and what similar properties have sold for.
Try it for free, call us now to experience your no obligation trial: 01737 226150
Important Note - This article is for general information only and must not be relied on for making commercial decisions. You are strongly advised to seek relevant professional advice if you are planning to make commercial decisions based on the above.