Industry News
May 2016 EIG Newsletter - Latest property auction results now available
Publish Date: 26 May 2016
By Beth Fox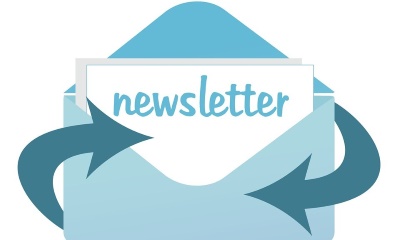 Further reading
April 2016 EIG Newsletter - Latest property auction results now available
July 2016 EIG Newsletter - Latest property auction results now available
May 2016 EIG Newsletter - Latest property auction results now available
Welcome to the May newsletter that looks back at auction activity in April and preceding periods.
139 property auctions were held across the UK in April, with 2,462 lots going under the hammer - down 8.1% on last year. Lots sold fell by a similar amount, from 1,965 to 1,802 lots, whilst the amount raised was comparable at £242.2M. The rolling quarterly figures show growth of 5% in lots offered and lot sold, and a huge 23% gain in the amount raised compared with the same period last year - over £250m in real terms.
Following the stamp duty changes that came into effect early last month, many market commentators expected the private treaty market to decline quite sharply in April. However, the residential auction figures below show that it was very much business as usual in the auction market - more on this below.
As ever I welcome any feedback you may have regarding the newsletters or indeed the wider market in general.
Kind regards
David Sandeman, Managing Director
davids@eigroup.co.uk 01737 232 289
National Auction Analysis
As mentioned above, the recent changes to the stamp duty land tax payable on buy-to-let and second homes has not had the detrimental effect on the auction market that some people may have feared. There were marginal falls in the number of residential lots offered (-1.8%) and lots sold (-1.4%), whilst residential auction receipts totalled £213.3M - up 3.1% on April 2015. The rolling quarterly figures show double-digit rises in lots offered, lots sold and amount raised, a consequence of the unprecedented auction results that we have witnessed in the first few months of this year.
In the commercial market lots offered was down 35% to 333 lots from 511 in April 2015, and lots sold was down 38% from 372 to 231 lots. Given that 141 fewer lots sold it is not surprising to see a drop in commercial receipts - down 18.6% to £28.9M, but whilst these numbers are down it should be noted that none of the major London commercial auction houses held an auction in April so the drop is entirely due to variations in the stock offered by regional auctioneers.
The May edition of the EIG newsletter is now available on our website where you can also view prior issues.
If you would like to receive a copy of the newsletter as soon as it is available then please sign up to our mailing list service.
(Source - May 2016 Newsletter Edition)