Blog Post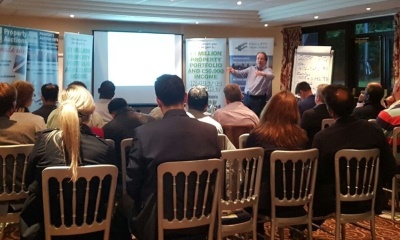 Further reading
EIG invited to present at the Progressive Property Conference - May 2016
Property Investors Network (PIN) - Basingstoke Monthly Meeting
25th May 2016, 6-9pm
The Hampshire Court Hotel, Great Binfield Road, Chineham, Basingstoke RG24 8FY
Hosted by Andy & Catherine McCallum
EIG Managing Director, David Sandeman was invited to present the May PIN talk to the Basingstoke group as a specialist on Property Auctions.
David focused on educating the group about understanding the 'Guide Price' and what it really means nowadays.
This is an important topic as there is still confusion over what the guide price means to some across the industry so the question and answer session gave the group the chance to uncover the facts.
David Sandeman commented:
"It was a pleasure to be invited to talk at PIN Basingstoke, and thank you to my hosts Andy & Catherine McCallum for a great event."