Blog Post
Viewing an auction property: What you need to look out for
Publish Date: 26 January 2017
By Beth Fox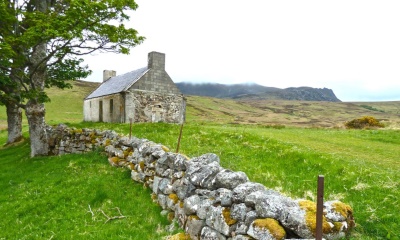 Further reading
Crawley Property Meet invite David Sandeman as a guest speaker to their January event.
Property Auctions expert David Sandeman offers guidance for those going through the process of buying property at auction, here he talks about the importance of viewing a property prior to auction, what to look out for and tips on what to take with you.
Viewing a property prior to auction
It is important to view every property you are interested in bidding on prior to auction. Contact the auctioneer to arrange the viewing which may be arranged as fixed time slots for group viewings (open house viewings) or individually arranged. It may be useful at this point to bring an experienced builder or knowledgeable friend with you to the property who can spot any potential problems that would need to be included in your financial calculations or may mean the property is no longer of interest to you.
When looking at buying any property it is advisable to view it at least twice, during the daytime and at night which may be just a 'drive by' viewing. This is so that you can see what the neighbourhood is like at night. The plans and photographs published in the catalogue are there to aid identification of the property only, the plans may not be to scale so you need to verify them.
It is vital that you realise and accept that when the gavel falls you are under contract to complete the purchase of the property and that you must be completely satisfied with the condition of the property at the time of bidding. Subject to a limited amount of protection afforded to a buyer under consumer protection regulations, you would not be able to rescind or cancel the contact if between the auction day and completion you found further faults with the property, you are buying it "warts and all".
To that end you need to check, either yourself if you are competent to do so, or with an expert for conditions such as damp, rot, subsidence, leaks etc. In addition, if you are planning to alter the layout or extend it, check what would be involved in doing that.
As you inspect each room, look out for:
· Damp patches or a musty smell, wall paper peeling off.
· Recently decorated rooms or new woodchip paper that might indicate cracks that have been covered up.
· Doors that are crooked or don't fit in the door frames well, a sign of settlement as is uneven floors, staircases that have dropped on one side and wobbly banisters.
· Bad or missing sealing round baths, showers and basins will have led to water running down the back and into the fabric of the building that can cause rot and further damage.
· Outside, use binoculars to check out the roof tiles and ridges. Is it sagging in places and have slates been replaced with heavier roof clay tiles that could lead to issues in the future.
· Do the gutters and or downpipes etc. look blocked or broken or not running to a 'fall'. If so they could leak into the walls and cause internal damp. Are the window heads level and not dropping and do the walls run straight in all directions or do they have bows and cracking, this would indicate possible settlement or structural instability.
· As with recent internal redecoration, if the outside has just been painted it could be hiding a multitude of sins.
If you have any doubts or worries you are strongly advised to have a professional survey carried out to inspect the property.
What to take to a property viewing
A tape measure, preferably a laser as much quicker especially if viewing is busy, a camera, notepad, torch, binoculars (to check roof, gutter and chimney), portable ladder (to access loft space), suitable footwear, contact details of the auctioneer and research notes for further investigation in the area e.g. an unidentified building.
Tip: Don't forget to follow up and ask questions that arise from the viewing.
Key points to evaluate:
•Leasehold or freehold property, any additional ground rent or service charges? / Parking, garden, access and property boundaries? / Neighbours, traffic and noise?
•Heating, insulation, plumbing, electrics? / Council tax band, energy efficiency rating? / Nearest shops and public transport?
•Any structural issues or recent extensions? / Vacant or tenanted and history of the property?
If you decide that you are still interested in the property after viewing it, then now is the time to contact your solicitor and arrange a property survey in advance of the auction.
Tip: If an area is new to you, it is advisable to look online at crime sites, google the address and street, for example:
www.checkmystreet.co.uk (average rentals), www.streetcheck.co.uk (nearest schools), www.checkmyarea.com (area profile), www.police.uk (crime rate)
www.rightmove.co.uk (for rental and sales prices), www.gov.uk/find-government-property (find government owned property), www.gov.uk/private-renting (private renting)
Want to see what is coming up for sale in your area or what price properties have sold for?
You need access to www.eigpropertyauctions.co.uk, the only site with information on virtually every lot coming to auction. Get access to industry knowledge with full visibility of what is coming up for sale and what similar properties have sold for.
Try it for free, call us now to experience your no obligation trial: 01737 226150