Case Study
Taking the first steps into buying property at auction can be daunting!
Publish Date: 31 March 2016
By Beth Fox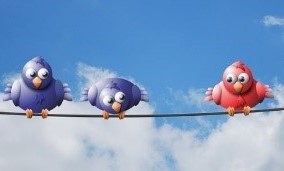 Further reading
I've retired 10 years early! - A subscriber success story
I was on the laptop looking for different ways you could find houses that had been repossessed and EIG just came up. We read through it all and I said, this could be it, because we don't know what we're doing!
It's great, we've been to four auctions. Until we joined EIG we had never actually been to an auction before so it's quite a steep learning curve and it's a bit scary. We've failed twice because of what we've got in our minds, we went with a budget and because it is so easy to get carried away, we sort of bailed out. We're getting there, we are a bit more confident now as Bruce at EIG searched what the properties sold for in that area and that's been a big help because we want to renovate and resell it.
We are looking, we've got to set our budget, decide how much we need to spend and how much we can actually make when it's finished.
There's two or three more auctions that we're going to, hopefully we might be a bit more successful. It's a bit of a steep learning curve if you have never done anything like this before. I can't believe the variation in how the Auctions are run, I sort of get a little bit out of my depth. We went to a local one and things were taken out of auction because there was no legal pack ready. I suppose it's all whether the auctioneer is very experienced, they do vary a lot. We had thought about property auctions before. We've bought houses and did them out, we decided to sell those as we don't want them anymore because they are quite a lot of hassle.
My husband has always wanted to buy a house and renovate it completely, it doesn't matter how bad it is and then resell it. So we decided we were going to take the plunge and the auctions seem to be where the properties are that are in a bad state.
If you go through an estate agent very often the makeover is literally cosmetic. Auctions are a good place to find properties the estate agents don't want to sell. The last one that we did had been on fire. Internally it doesn't matter if plaster is coming off, things like that or rewiring. I think structurally is a bit much at the moment but otherwise my husband is not put off by anything.
(Source - Feedback conversation with EIG new member Mrs Shields, South Yorkshire who joined January 2016)