Blog Post
Why the first property you buy is the most important of all
Publish Date: 07 June 2018
By Priscilla McGregor-Kerr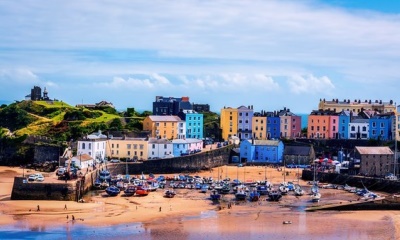 Further reading
How can you work out what properties are likely to sell for at auction?
Why aren't Zoopla and Rightmove the best way to search property auctions?
Making the first move
House hunting can be emotionally exhausting, especially when time, effort and money is invested into trying to buy a property, only for it to unfortunately not work out. Exasperated buyers can be tempted to make rash, emotional decisions, especially when encouraged by parents to get a foot in the door.
Buying the wrong property because of desperation and pressure can, however, be a dangerous move. The first purchase comes when buyers are least experienced in real estate, and most impressionable. However, it's also the most important decision because it can significantly affect one's financial position further down the track.
Short term thinking is in our nature, but the further forward you can think the better.
Why long-term planning is critical
The further into the future you can plan, the better chance you'll have of achieving your goals. It's easy to base property decisions on immediate wants and needs, without considering how circumstances might change.
Buyers who fail to plan their journey up the property ladder in the beginning risk hitting a roadblock several years down the track, as without a clear strategy, upgrading can become challenging.
"They buy the first, maybe buy the second property and they're stuck. They don't know what to do next."
A large family home isn't an option for most new buyers, but if that's the end goal, working backwards to determine the steps to get there is the key to making forward-thinking property decisions from the outset.
Thinking like an investor pays off
Location is arguably the most important decision for investors.
Although their strategies may be different, first-home buyers and investors have a lot in common, according to founder of Empower Wealth Ben Kingsley. "Whether it's to get on the ladder or an investment property, we want those properties to grow and deliver," Kingsley says.
Experienced investors know how to cut through sales hype and use facts to select an asset that outperforms the market.
But analysing fundamentals and understanding supply and demand should apply to any property purchase, Kingsley says. "If you can find that magic combination of high demand and low supply, the capital growth will follow," he says.
Location is arguably the most important fundamental, as desirable features such as proximity to employment, transport and lifestyle amenities create demand in an area. The location does the heavy lifting when it comes to price growth, and middle and inner-ring suburbs prove to be the best long-term performers.
Overcoming the affordability issue
While outer areas may prove affordable, availability of land may dampen price growth. Even in a middle-ring area, the deposit required for a median-priced property can seem unachievable, and the majority of first-home buyers now rely on parents to help out financially. Gifts or loans often come with the expectation that buyers will follow their parents' advice, particularly around where to buy, but according to Kingsley, parents' biases and lack of buying experience can result in poor advice. "More often than not they get it wrong, even though their hearts are in it and they want the best for their child," he says.
Buyers could be tempted to seek affordability on the outskirts of capital cities, but Kingsley says the increased availability of land can dampen price growth.
Buyers should consider where they plan to live in the long term and try to buy a property with exposure to that local market, either in that suburb or nearby if it proves unaffordable. If the goal is an expensive inner-city area, an apartment may be a more sensible investment rather than a house, providing it has owner-occupier appeal to ensure high capital growth.
What's important to remember is that a first property is a stepping stone to achieving the eventual goal, which means buyers may need to realign expectations in the short term.
We all need to compromise, but how much are you willing to compromise on the property you live in to get into a really great location?

Because location, after all, is the key.
Find the properties you want to know about coming up for sale at auction ...
Access the only search portal with information on virtually every lot coming to auction at: www.eigpropertyauctions.co.uk
Get access to industry knowledge with full visibility of what is coming up for sale and what similar properties have sold for.
To arrange your free, no obligation trial: call: 01737 226150, or visit: https://www.eigpropertyauctions.co.uk/trials/offer
Additionally, you may want to check out our Facebook, LinkedIn, Twitter, and Instagram for all the latest EIG and property auction news!